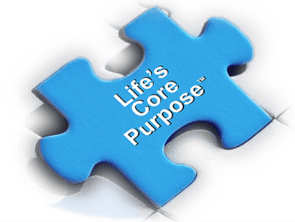 End the Monotony!
Finally, an answer to the striving, to the bondage that work and life can become.
This discovery tool will guide you to two elements about yourself that, when used together, will make your work and life both highly effective and joyful – We call it YOUR Life's Core Purpose™.
Learn ABOUT Life's Core Purpose
HERE
– Identifying your Life's Core Purpose is within reach! When you choose to become a member, you will find the resources here to begin your journey. Join the ranks of many who have already discovered their core purpose and are learning to integrate and implement it's principals into everyday life.
I so long for each person to discover his/her design- the intentional workmanship- that made you for a purpose, Your light shines from your great work, from your example, from what you produce with the "work of your hands"- "with all your heart".  These two are the essential elements of what we call your Life's Core Purpose™ (LCP) and we want everyone to know this about themselves.
There is work that only YOU can do based on a particular way your brain has been formed, giving you a primary core cognitive skill we call your Core Competence.  There has also been placed, a desire in your heart, that fills your heart with an inner concern you have for the external world.  We call this concern your Core Passion. When you experience Life's Core Purpose
™
online or in person, you lay the foundation for the full and satisfying life you're intended to have. Your Life's Core Purpose
™
happens when you apply your Core Competence, (what you're really great at), towards your Core Passion (what you want to see happen in the world). Your LCP is, the
TWO WORDS
that empower you to lead an effective, joyful career and life. And we can help you find it.
Jeff Pelletier
"Understanding Potential"